Ellen Perry is the founder and principal of Wealthbridge Partners, LLC. She has 25 years of experience serving as a strategic advisor for families of substantial wealth. During this time she gained perspective on the many ways wealth affects families, and developed expertise on practices that substantively enhance the life of a family and its individual members. Before founding Wealthbridge Partners, Ms. Perry was the co-founder and CEO of Asset Management Advisors (now GenSpring Family Offices), a multiclient family office, and Teton Trust Company, its affiliated private trust. Ms. Perry, author of A Wealth of Possibilities – Navigating Family, Money and Legacy is a frequent speaker, author and advisor on family wealth strategies that create and sustain great families throughout multiple generations. Her work and opinions have been quoted in numerous publications including the Wall Street Journal, New York Times, Fortune Magazine as well as several books by other authors.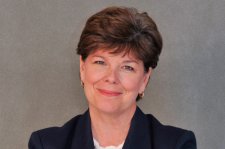 Barton Parrott is a principal of Wealthbridge Partners, LLC. He has more than 25 years of experience as a management consultant working with families and family businesses on issues such as business strategy, leadership, governance, succession, philanthropy, and family education and development. His passion is to help families and their enterprises thrive for the long term. This requires growing not only their financial capital, but their human and intellectual capital as well. As a Senior Manager at the Center for Applied Research, Inc., a privately held spinoff from the Wharton School, he worked with owner-led businesses and served as co-lead for the firm's strategy practice. Previous experience as a self-employed consultant included many organizational-development and strategic-planning projects with family firms and corporations. He has served on the faculties of leadership-development programs for numerous firms and coached many executives and their top teams. Bart started his career instructing courses for the outdoor program Outward Bound, where he worked with management teams, boards, and other groups to improve their ability to work together and learn from experience. Although he no longer works in the woods, he brings an experiential, active-learning approach to all of his work with families, executives, and organizations. Bart holds a BA with distinction from the University of Virginia and an MBA from the Wharton School of the University of Pennsylvania.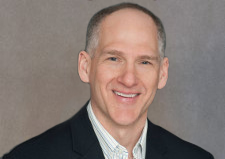 Consultants
R. Kelly Crace Ph.D., Consultant, is the Associate Vice President for Health & Wellness at the College of William & Mary. He is a licensed psychologist, the co-author of the Life Values Inventory, and creator of The Life Values Inventory Online, an online mini-course for values clarification and personal development. He has published and presented in the areas of values, flourishing, transition, identity development, and multi-generational family organizational development. He is president of Applied Psychology Resources and has conducted over two thousand seminars for academic, business, and sport groups. He has served as director of two college mental health centers at Duke University and at the College of William & Mary. He received his academic and clinical training from Vanderbilt University, the University of North Carolina at Chapel Hill, and Duke University. He is co-inventor of a U.S. Patented Interactive Sports Simulator System designed for scientific and entertainment application. Kelly was the recipient of the Chambers-Reid Award for Professional Excellence at William & Mary.
Amy Elizabeth Fox, Consultant, is the Chief Executive Officer of Mobius Executive Leadership, a premier transformational leadership firm. She serves clients as a trainer, executive coach, and organizational strategist with experience consulting for corporations and nonprofit organizations. Her work focuses on issues of communication, team building, culture change, and the inner life of the leader. Through her affiliation with Wealthbridge Partners she has been offering leadership training programs in self-leadership, interpersonal skills and high performance for multi-generational families or family owned businesses. Amy is certified as an executive coach in the area of Emotional Intelligence by Hay/ McBer and Associates, and as a trainer in the System for Analyzing Verbal Interaction by SAVI® Communications. She received her B.A. from Wesleyan University and her master's in Counseling Psychology from Lesley College.
Priscilla J Friesen, Consultant, brings 30 years of work with families to her consultation with family enterprise. As a clinical social worker, she pursued postgraduate training at the Georgetown Family Center (now Bowen Center for the Study of the Family), Washington DC. Initially in training and then on the faculty, her focus of interest was the synchrony of relationship patterns over the generations with the functioning of brain and the body. She taught and ran the Bowen Center's internationally recognized training program for therapists, clergy, organizational consultants and family advisors. In 2005, she co-founded The Learning Space, which provides experiential learning that incorporates the family, the brain and physiology. Navigating Systems, a program of The Learning Space, is a training experience incorporating neurofeedback. It is designed for members of family enterprise and their advisors to increase their knowledge of families and to increase their ability to manage themselves in their family organization.
Joe Judge, Consultant, has spent his entire adult life working with people. In the early 1990's he was asked to participate in the development of a leadership program for clergy within the Lutheran Church. Here he found a real passion for personal growth, understanding of organizational dynamics, motivational value systems as well as coaching others towards excellence. In 2000, Joe joined Staub Leadership Solutions in Greensboro, NC where a year later he was made both partner and president. Joe honed his skills while working 9 years at Staub with clients ranging from large fortune companies to small family businesses. His specialty is in helping individuals; teams and organizations successfully align behaviors in order to achieve their stated objectives. With this comes a simple process for handling conflict, holding accountability, dreaming and developing teams that excel. Joe's clients most appreciate his practical approach to helping them make real progress. In 2009, Joe stepped away from his responsibilities at Staub Leadership in order to focus more on writing, working with teams and individuals in transition, engaging in volunteer work and in short living a more balanced schedule and life. Joe created a company called Clear Possibilities.
Wendee Wolfson, Consultant, joined Wealthbridge Partners as a principal in 2005 to direct our institutional client practice. Currently, in addition to managing Wealthbridge client engagements, in her individual practice, she coaches leaders in mid-size and emerging organizations and consults on strategic initiatives. She is a co-founder of one of the country's earliest, professionally managed fund of active female angel investors in early-stage companies, WomenAngels.net, and co-director of the annual International Exchange gathering of global angels. She was also a co-founder and partner of Women's Growth Capital Fund, a venture capital fund focused exclusively on women entrepreneurs. Wendee previously worked in various financial institutions, including Manufacturers Hanover Trust Co. She received a BA in French Literature from Brandeis University and an MBA from the Yale School of Management.